Our Community Volunteering Project supports people from a wide variety of backgrounds, helping them gain experience, engage with the local community or simply give something back.
We particularly need volunteers to help with the following projects: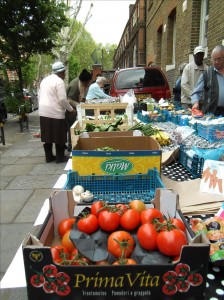 Food Coop
Our Food Coop aims to make fresh and affordable fruit and vegetables available to all members of the community.
We need a couple of extra hands for setting up, bagging, helping older people or those less able-bodied carry their shopping, and more.
It's a great chance to meet new people! Volunteers are needed on Thursdays from 10AM to 2PM. Expenses for lunch and travel can be provided.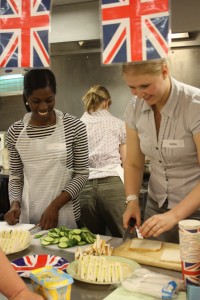 Healthy Eating and Cooking sessions for Older People (aged 50+)
Link Age Plus helps people ages 50 and older to make the most of life, offering a range of social and health-related activities.
The project would like to run monthly healthy eating and cooking sessions, the purpose of which will be to to show how easy it is to cook and eat healthily. We are looking for one or two volunteers to help demonstrate cooking.
A member of staff will help you with the planning and running of the sessions, which will be very informal and social!
Interested? Simply download the application form or pick up a copy from our recpetion. You can find out more about our other volunteering opportunities by visiting the Volunteering for Individuals page.