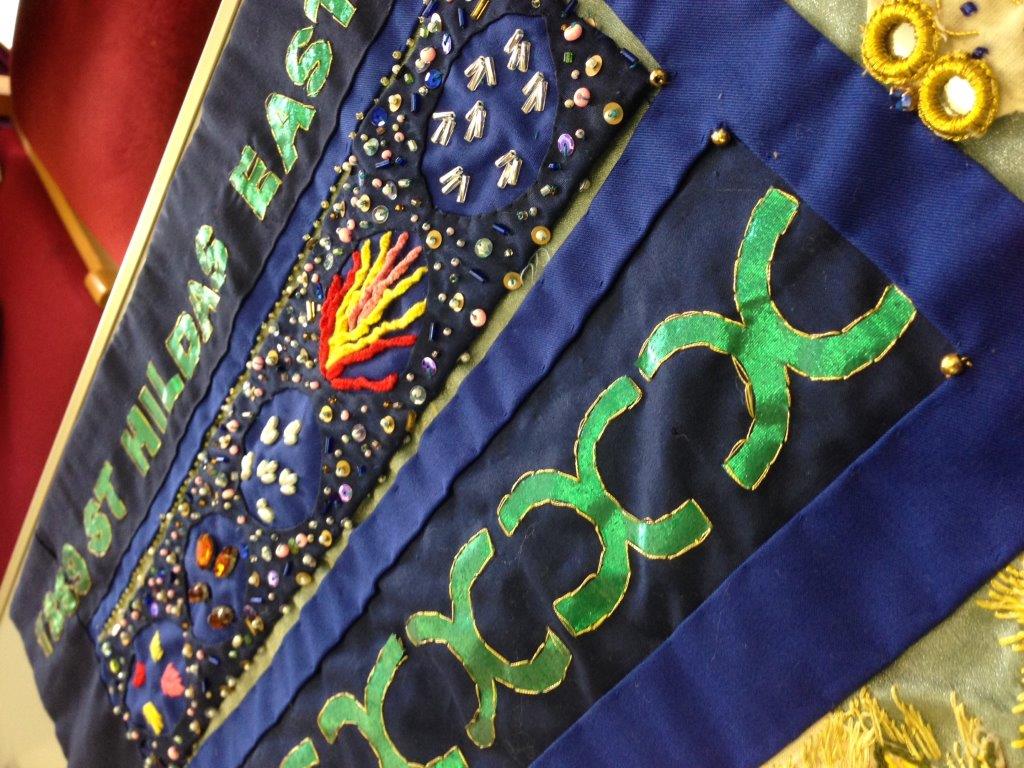 What we're doing
We're starting a new exciting project designed for women to help build confidence, develop their creative skills and generate income for the future of the project as well as for the women who make and create! Most of the women that we work with are on benefits, have low levels of education and have been unsuccessful in finding paid employment. As a result, these women have often been marginalised and become excluded from mainstream society.
This project wants to give these women a voice through the things that they create, to empower and make them feel that they are more than just a quiet statistic sitting on the fringes of the community. This will also provide them with an alternative route to income generation more suited to them than the requirements of conventional employment. During the project women will be taken through a learning process which will develop and enrich their skills – making them more job ready, or even able to start their own businesses.
The project offers them with the opportunity to…
• Build and develop their creative making skills and knowledge base;
• Plan and produce products from start to finish;
• Develop and market products that they create for income generation;
• Support them to take on roles such as product design, project management and marketing.
In addition to helping create this new social enterprise, women will also develop their formal work ready skills through taking part in…
• ESOL (English for Speakers of Other Languages) Classes
• Enterprise Development Sessions
• Basic IT Skills Courses
We need YOUR SUPPORT
With your support we can make great changes in the lives of the women that we work with in order to have a huge positive impact. We need YOUR HELP to get this great project off the ground and there are many ways that you can offer your assistance. We're not asking for money, (though this is of course always welcome – you can donate directly through Givey as every little really does help), we're looking at other ways that you could support us. This could be…
• Direct fundraising through approaching businesses or taking part in running a marathon;
• Providing us with specialist advice in setting up our social enterprise;
• Coming to teach women a new skill or leading a session on making an item;
• Providing an avenue or space to sell the items that are made;
• Raising awareness about us and what we do.
Really, any assistance would be greatly appreciated. If you cannot personally give (or encourage others to give), you could donate something on our wish list below. Items do not have to be new, but do need to be safe. Alternatively you could donate cash towards the purchase of a new item that's on the list; prices have been listed on the wish list to give an idea of how much they would cost.
Our wish list
• Sewing machines – need 6 and currently only have 1 (£100 each)
• An overlocking machine to give finished work a professional touch (£200)
• Shelved cupboard suitable to store sewing machines (£200)
• Lidded storage containers for various equipment – we need 10 (£10 each)
• Irons – we have one but need another (£20)
• Needles (£2 per pack)
• Thread (£2 each)
• Rotary cutter and blades (£10 each)
• Cutting mats (size A1) – we need 2 (£20 each)
• Embroidery hoops – we need 10 (£5 each)
• Webbing/Vilene (£10 for 5 meters)
• Tailors scissors – we need 10 (£20 each)
• Fabric (£20 for 5 meters)
• Chalk (£1 each)
• Glue (£10)
• Paints (£20)
• Pattern cutting paper (£30)
• Wadding (£30 for 5 meters)
• Brushes (£15 a set)
• Palettes (£5)
• Anything else that you think we can use!
Please follow the following link to donate towards this very exciting project //www.givey.com/c/c1b9b966
The first session (March 2015)
Moving on to learning to make bags and embellishing (June 2015)
The advanced embroiderers working on previous projects
Thank you for your support. We believe this project will make a huge difference to the lives of local women and we hope to be able to offer it for a long time to come.