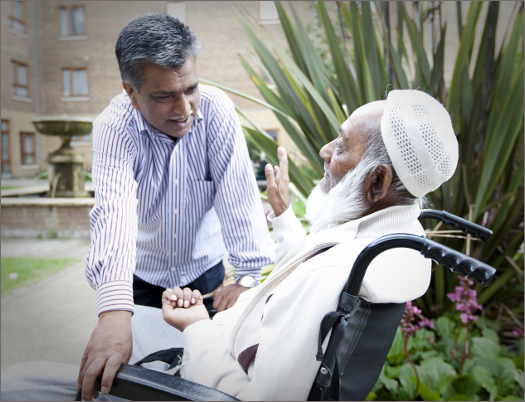 We provide culturally appropriate domiciliary care for adults in Bangladeshi and other communities. Amongst services we provide are:
Personal care assistant for users who need support (for example, bathing, washing, incontinence pad changes, catheter emptying)
Support at meal times (including enabling individuals to eat independently, e.g. separating fish bones in curry)
Support with prayers and pre-prayer ablutions
Escorting people to local parks, shopping and mosques.
Carrying users' shopping from shops
Prompting medication
Making beds, preparing breakfast
Staff speak English, Bengali (both Sylheti and standard Bangladeshi) and Urdu. Personal Welfare Benefit checks can also be arranged through St Hilda's Advice Service.
Who is it for?
Adults in Bangladeshi and other communities in need of domiciliary care support.
To use our services:
Users are currently mostly referred through social services. However, we very much welcome Personal Budget Holders. Please contact Enayet Sarwar (Elders Care Manager) by phone or email. We will then ask for a copy of your assessment and support plan, and complete our own assessment (usually by a home visit) before you start attending. This is to make sure that we can meet your needs.
What is the cost?
£13.31 per hour in Social Hours. £17.31 per hour in Unsocial Hours.
Contact
Opening hours: 9am to 5pm (Service hours 8am to 10pm)
Telephone: 020 7790 5562
Email Enayet
Address: 72 Tarling Street, E1 0AT