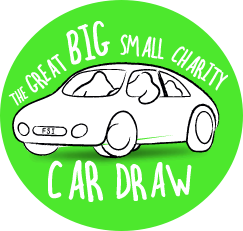 Want to win a Kia Picanto?
St Hilda's East Community Centre is taking part and is selling raffle tickets for the Car Draw. The grand prize is a Kiao Picanto, the ultimate green machine with the lowest CO2 output of any internal combustion engine car currently on sale in Europe. .
The proceeds from the Draw will go towards our much-needed projects and services.
For every £2 ticket sold, St Hilda's East Community Centre receives £1.84. The other 16p goes to the FSI, the organisation which administrates the Car Draw.
So if we sell 100 tickets, you will have helped us raise £184 —that is same amount it costs to run our weekly Family Learning play activities for parents and young children in our Under 5s Project each month.
You can buy tickets online at www.smallcharitycardraw.co.uk/tickets.php?id=shecc
The FSI supports small charities. It is coordinating the raffle to help small charities overcome cost of the time and resources of running fundraising events, and to help address the need for fundraising income to ensure the continued delivery of services.
The Car Draw is an initiative of the FSI (Registered Charity Number: 1123384).
Licensed by the Gambling Commission www.gamblingcommission.gov.uk
Licence numbers: 019816-R-302937-001 (remote) and 019816-N-302938-001 (non-remote)
Promoter: Pauline Broomhead, The FSI, Level 2, Ingestre Court, Ingestre Place, London, W1F 0JL