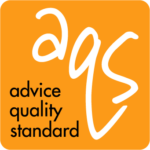 St. Hilda's East's Daytime Advice Service provides free, confidential and impartial advice on a range of issues, to residents of Tower Hamlets.
Our Advice Service provides a lifeline to many clients – particularly those who struggle in accessing rights and entitlements due to a lack of knowledge and language barriers.
Our qualified team can support you with issues such as welfare benefits, housing, homelessness, and lower – level debt matters. This can include general help with completing forms, as well as advocating on your behalf by phone or in writing.
Advice is available in Bengali (Sylheti) as well as English. Most appointments require pre-booking, but some drop-in appointments available.  
Please note we do not provide advice or assistance with immigration issues. 
To make an appointment or for more information, email or give us a call on 020 7739 8066
What people say about our Daytime Advice Service:
"I was surprised to find that there was so much help available to me that I wasn't aware of. My income has increased by more than £80 per month!"
"The Adviser not only told me what I was entitled to but also put me at ease with my problems."