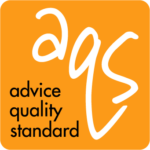 St. Hilda's Daytime Advice Service provides free, confidential and impartial advice to residents of the Weavers Ward and surrounding areas on a range of issues.
The Advice Service provides a lifeline to many clients—particularly those who struggle in accessing rights and entitlements due to a lack of knowledge and language barriers.
Our qualified advisor can help you with issues such as welfare benefits, housing, homelessness, debt, and can provide general help with completing forms as well as advocate on your behalf by phoning or in writing. Advice is available in Bengali (Sylheti) as well as English. Please note we do not provide advice or assistance with immigration issues.
To make an appointment or for more information, email Alaya or phone 020 7739 8066.
Advice Drop-In Sessions
Advice Drop-In Sessions are held every Thursday from 10:00 am – 12:00 pm and 5:00 pm to 7:00 pm. No appointment is needed, but please arrive 30 minutes early. Note that we are not able to help with filling in forms at these sessions.
Address:
St. Hilda's East Community Centre
18 Club Row
London E2 7EY
Testimonials:
"I was surprised to find that there was so much help available to me that I wasn't aware of. My income has increased by more than £80 per month!"
"The Adviser not only told me what I was entitled to but also put me at ease with my problems."