Youth Project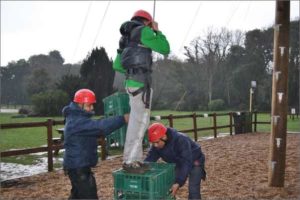 St Hilda's Youth Project has been named the PEACE Project by its members, standing for Participate, Empower, Activate, Communicate, Equality! It aims to engage local young people aged 11 to 19 in opportunities that develop life skills and raise aspirations.
Girls Project
The Girls Project provision provides young girls with the opportunity to take part in a varied programme of activities incorporating sports, crafts, trips, cooking sessions and emotional well-being workshops as well as much more.
The aim of the group is to equip young girls with various life skills and help develop their self esteem, confidence and friendships. The project works closely with Girlguiding UK and also runs a guide group called 1st St Hilda's Guides for girls aged 10-14. This runs every Thursday 5:00 pm – 7:00 pm.
For further information, email Saleha or phone 020 7739 8066.
Surjamuki Project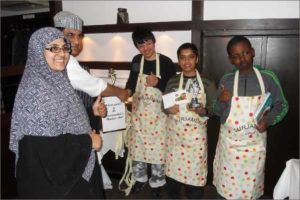 The Surjamuki Project (meaning 'sunflower' in Bengali) runs weekly sessions at St Hilda's East Community Centre for young people with disabilities living in the Tower Hamlets area, with minibus transport enabling regular involvement. The core values and principles of Every Child Matters and Hear by Right are central to its activities.
Under 5s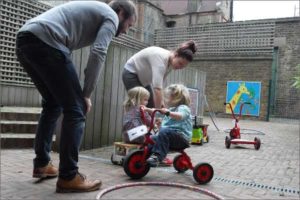 St Hilda's offers Under 5s and their parents a combination of high quality childcare and learning opportunities for young children. Registered with Ofsted, our crèche provision enables parents to take part in other activities within the community centre (e.g. ESOL classes) while Family Learning sessions are also run on a regular basis.